For a long time, companies have used manual methods of managing receipts, allowing them to spend hours browsing through several invoices.

A receipt scanner app allows you to easily manage the receipts by extracting the relevant information in different formats such as PDF, JPEG, PNG, and converting them into an editable format.

MMC Receipt is a receipt scanning app that can simplify your team members' lives by allowing them to easily scan receipts and push them to the integrated accounting software. It uses OCR and machine learning technology which allows the users to easily extract line items wise written information from receipts.

No matter how many employees you have, they can easily use the mobile app to scan the pictures of the receipts and upload them to an online expense report which is easily accessible for your team. 

Why MMC Receipt is important for your team members?
For team members, the frustration of manually managing receipts goes way beyond. Below are the reasons why your team members should use a receipt scanner app,

To eliminate the constant worry of managing and maintaining every paper receipts
To avoid losing money due to the loss of receipts
To avoid productive hours in manually submitting receipts
To avoid the receipt submission deadline which hampers productivity
Using a receipt management app such as MMC Receipt allows you not only to scan the receipts and manage receipts but it also allows to invite as many team members as you want.
How to invite new team members to your account.
Our receipt scanning app has been designed to be user-friendly. To invite new team members to your account, simply do the following,

Step 1 – Select "Invite new members" from the drop-down menu at the left.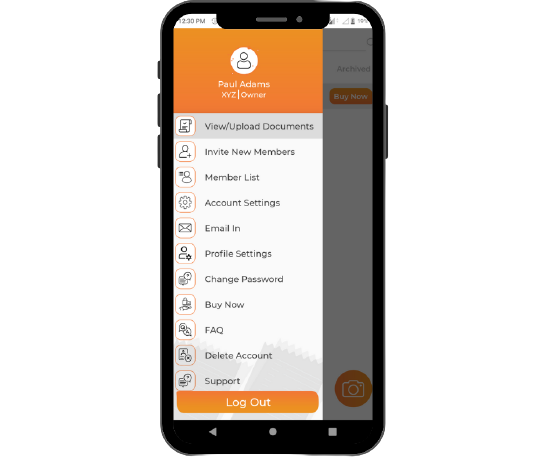 Step 2 – Enter the details and role of the person you want to add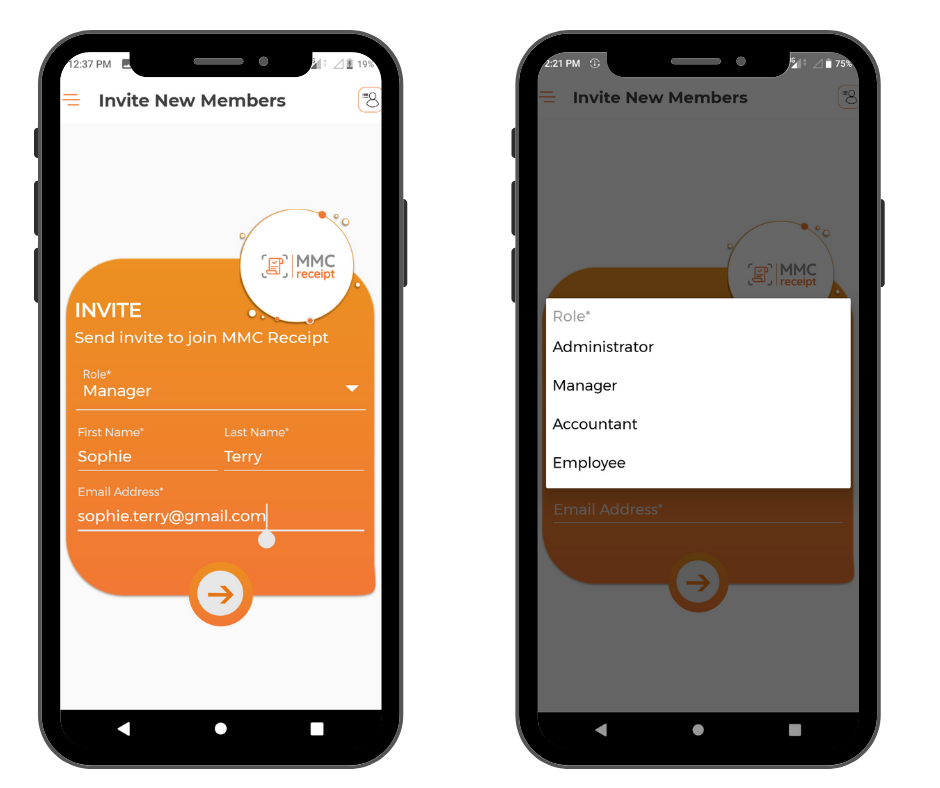 Step 3 – Click on the arrow. Now you can see the members under "members list" in the left drop-down menu.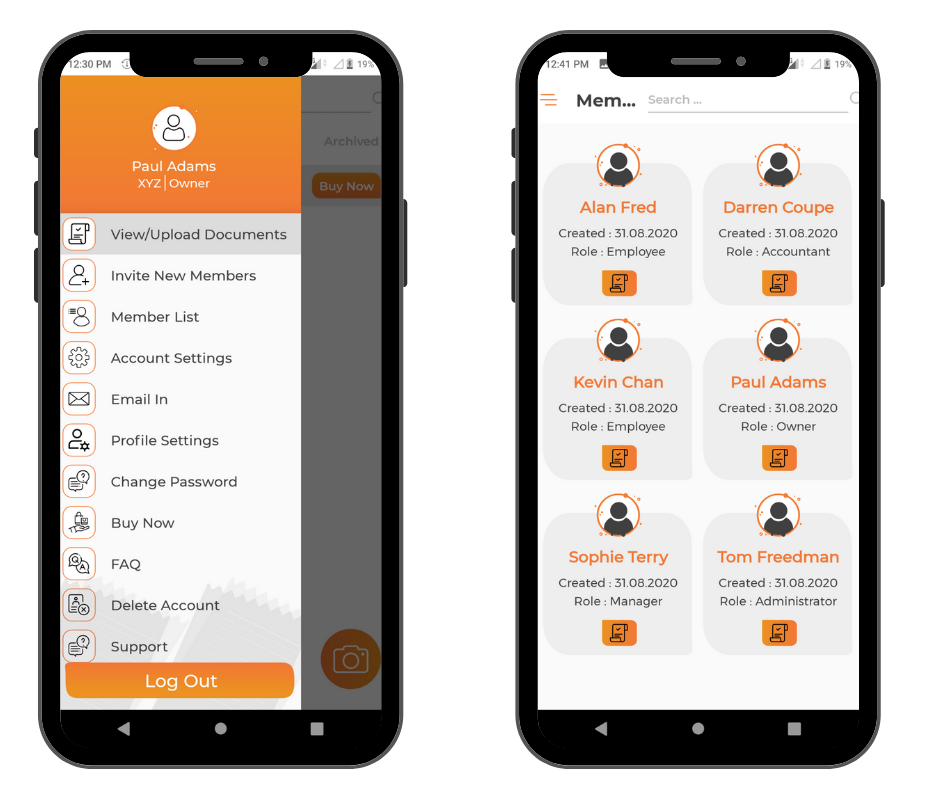 MMC Receipt is the best receipt scanner app that allows you to add multiple users to simplify your work for easy scanning and submitting expenses digitally regardless of the time and location.

Subscribing to an MMC Receipt with just as low as 15 USD per month with unlimited users and unlimited receipts per organization can help you to streamline the expense approval and reimbursement cycle while ensuring regulatory compliance. You can also book a demo where our experts will explain this amazing app in detail.